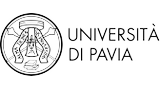 Master's Program in Finance
| | |
| --- | --- |
| Luogo di studio | Italia, Pavia |
| Tipo | Laurea magistrale, full-time |
| Durata nominale | 2 years (120 ECTS) |
| Lingua di studio | inglese |
| Codice del corso | 02411/00/2022 |
Tassa scolastica

3.500 € all'anno

Tuition fee for non-EU students who enter Italy with a study visa is based on flat rate and depends on the citizenship.
If non-EU students come from a family with limited financial resource, they can choose to have their tuition fee calculated according to their family income (from €156,00 to €3.985,00 per year).
For more info please consult this link

Tassa di iscrizione

35 € per programma

This fee is not refundable.
Qualifiche di accesso

Diploma di laurea triennale (o superiore)

The student should provide evidence to have acquired in the 3-year diploma the following number of ECTS (in case of students outside the European Union, the equivalent number of hours of study) in these areas:

- at least 6 ECTS in economics subjects;
- at least 6 ECTS in mathematics and statistics;
- at least 3 ECTS in computer science.

In alternative, to be eligible to apply for this master's degree, the student should provide evidence to have acquired the 3-year diploma in:

- Bachelor's degree in Industrial Engineering
- Bachelor's degree in Information Engineering
- Bachelor's degree in Physics
- Bachelor's degree in Computer Science
- Bachelor's degree in Math
- Bachelor's degree in Statistics.

I documenti di studio sono accettati nelle seguenti lingue: inglese / francese / italiano / spagnolo.

Se i documenti forniti dalla tua istituzione non sono in lingua inglese, dovrai ottenere le traduzioni ufficiali insieme alle copie verificate dell'originale.

In order to finalize your enrollment, you must submit the scanned version of your original documents.

Throughout the application process, the upload of the following documents will be required:

MANDATORY:

- a scanned copy of your passport or identity card.

- a scan of you Bachelor degree transcript supplied by your university reporting the individual exams taken (or to be taken if still graduating) , relative marks and numbers of credits (or study hours) for each exam. If you have more than one degree, you may upload more than one transcript, each as a separate file.




OPTIONAL:

- a scan of your English language certificate.
Requisiti linguistici

inglese


6 ECTS in the English language are required.

Otherwise, you should provide an international certification attesting a knowledge equal or higher than the B2 level of the Common European Framework (First Certificate in English).

However no certification is required to students who have graduated from an institution in which teachings are entirely given in English.
| | |
| --- | --- |
| Altri requisiti | È necessario aggiungere una lettera di motivazione alla propria candidatura. |
Panoramica
The Master's degree course in Finance provides students with knowledge in interpretative models of quantitative finance as well as statistical and econometric techniques.
Through high specialization in mathematics, statistics and IT, the course enables students to:
- Determine the value of financial activities;
- Measure financial products risks through econometric and risk hedging techniques;
- Design quantitative tools for optimal portfolio management;
- Analyze large databases.
The course is available also as double-degree program with partner Universities in Belgium, China, France, Germany, Hungary.
The formal approval of this program by the Italian Ministry of Education is expected by June 2022.
Struttura del programma
For Further Information please consult this link
YEAR 1
• One subject to be chosen between: Real Analysis / Economic models
• Probability and stochastic processes
• Firm valuation and capital markets instruments
• Capital Markets and EU Company Law
• Quantitative Finance
• Topics in portfolio management
• Econometrics
• One subject to be chosen betwenn: Numerical Optimization and Data Science / Computational Methods
YEAR 2
• Applied Finance
• Statistics for Finance
• Financial Econometrics
• Asset pricing and macroeconomics
• Laboratory on Financial Management
Sbocchi professionali
The master degree in Finance prepares students to work in: banks, asset management companies, consulting companies, supervisory authorities and central banks, insurance companies, fintech and trading, venture capital. Graduates can therefore become: risk manager, quantitative analyst for the portfolio management, strategic analyst for asset management companies, quantitative analyst for fintech and trading.