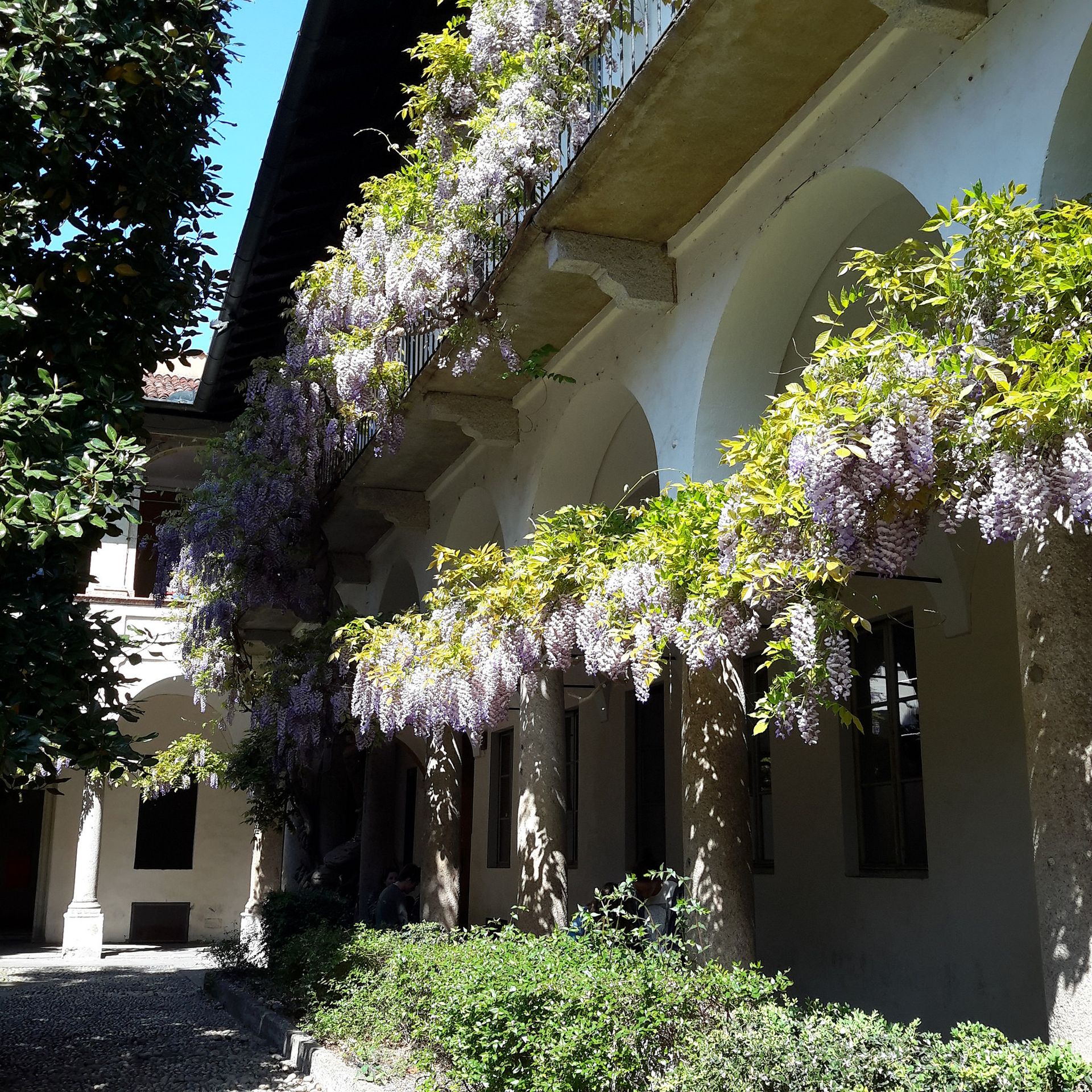 | | |
| --- | --- |
| Study location | Italy, Pavia |
| Type | Undergraduate, full-time |
| Nominal duration | 3 anni (180 ECTS) |
| Study language | Italian |
| Course code | 01316/00/2010 |
Tuition fee

€3,500 per year

Tuition fee for non-EU students who enter Italy with a study visa is based on flat rate and depends on the citizenship.
If non-EU students come from a family with limited financial resource, they can choose to have their tuition fee calculated according to their family income (from €156,00 to €3.985,00 per year).
For more info please consult this link

Application fee

€35 per programme

This fee is not refundable.
Entry qualification

High school Diploma

High-school diploma awarded after at least 12 years of documented education.

Check your country specific document requirements for bachelor degree enrollments.

The entry qualification documents are accepted in the following languages: English / French / Italian / Spanish.

In order to finalize your enrollment, you must submit the scanned version of your original documents.
Language requirements

Italian


Non-eu students residing abroad who would like to enroll in a study course completely taught in Italian, have to prove their knowledge of the language through an Italian language test.
The test will be organized by CISIA, in collaboration with the University of Pavia. To find out the dates and how to register consult the website at this page .

The following categories are excluded from this obligation:
1. students who intend to enroll in degree courses in English;
2. students in possession of an Italian language certification of level B2 or higher (such as CILS, CELI, Roma3 or PLIDA)
Overview
The Degree Course in "Scienze dei Servizi Giuridici "is aimed at immediate start-up at work in central and local public administrations, in private companies, in some liberal professions (such as labor consultant), in public security forces as well as in specific professional roles such as the court clerk, the judicial and prison operator, the municipal secretary.
The degree in "Scienze dei Servizi Giuridici "doesn't allow access to the professions of lawyer, notary and magistrate, for which a five-year degree in Law is required.
Because of its immediately professionalizing nature, the Course aims to provide students, in all subjects that are institutionally characterized by the legal area, an adequate competence able to allow an immediate critical understanding of the law and any other public text and private of a juridical nature.
The qualifying training objectives of the Course are therefore constituted by the acquisition of a secure domain of the main knowledge related to the legal area and the ability to know, apply and interpret the relevant regulations.
The course aims to provide the legal technician and the legal operator with the professional culture and the concrete methodological knowledge necessary to carry out their work, avoiding on the one hand preclusions arising from the ignorance of fundamental legal areas and allowing on the other hand a ductility aimed at the knowledge of specific and immediately usable areas.
To this end, alongside the necessary preparation in the historical-philosophical, comparative and juridical-economic subjects, the Course ensures full knowledge of the basic scientific and characterizing sectors of legal science (constitutional law, private law, commercial law, international law, law of the European Union, administrative law, criminal law, labor law and procedural law).
The course also offers many opportunities for further study through a series of specialized courses and through a teaching activity that is constantly integrated, also in the framework of agreements with foreign universities, through the organization of seminars, stages, conferences, tutoring activities and guided tours.
The duration of the course is three years. In order to orientate towards a specific vocational training, courses are planned characterized by subjects able to provide students with specific knowledge and skills in the areas of the company legal operator and the judicial operator.
Particular and specific attention is paid to the learning of English, also in legal terminology, and the acquisition of skills, technical and legal, for communication and information management with IT and telematics tools and methods.
There are 6 credits for training periods aimed at acquiring professional experience in the private business sector, law firms, judicial offices and public administration.
Within the same limit of 6 credits are also recognized the skills and professional skills achieved previously.
Programme structure
Study plan and further information are available at this link
Career opportunities
From the professionalizing nature of the degree in Scienze dei Servizi Giuridici, a professional figure with adequate basic skills in all the subjects of the legal area is able to exercise in the work context in the following functions:
a) Identification of the normative texts of reference;
b) Critical understanding of the law and any other legal and private text;
c) Critical evaluation of the institutes of positive law;
d) Technical and methodological definition of the problems of interpretation and application of law;
e) Production, including IT tools, of negotiating legal and procedural texts;
f) Carrying out consultative activity.
The Degree Course in Legal Services Science is aimed at immediate start-up jobs in central and peripheral state administrations with the exclusion of top management, the administration bodies of regions, provinces and municipalities, public and private enterprises and in the following specific professional roles:
- Labor consultant;
- Business legal operator;
- Court clerk and court service technician;
- Judicial and penitentiary operator;
- Town Clerk;
- Employment services technician;
- Technical reintegration and social integration;
- State Police officer;
- Finance officer;
- Tax controller;
- Commander and officer of the Municipal Police.
The Degree in Scienze dei Servizi Giuridici does not allow access the positions of lawyer, notary and magistrate, for which a five-year degree in Jurisprudence is required.