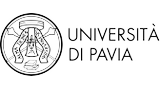 Master's Program in Neurobiology
| | |
| --- | --- |
| Luogo di studio | Italia, Pavia |
| Tipo | Laurea magistrale, full-time |
| Durata nominale | 2 years (120 ECTS) |
| Lingua di studio | inglese |
| Codice del corso | 08420/00/2022 |
Tassa scolastica

4.500 € all'anno

La tassa di iscrizione per gli studenti non comunitari che entrano in Italia con un visto di studio viene calcolata sulla base di una tariffa fissa e dipende dalla cittadinanza.
Se gli studenti extracomunitari provengono da una famiglia con risorse finanziarie limitate, possono scegliere di calcolare la quota di iscrizione in base al reddito familiare (in tal caso sarebbe compresa tra € 156,00 e € 3.985,00 annui).
Per maggiori informazioni consultare questo link

Tassa di iscrizione

35 € per programma

This fee is not refundable.
Qualifiche di accesso

Diploma di laurea triennale (o superiore)

Students who graduated in a non-Italian University must possess a Bachelors' degree awarded by non-Italian Universities in one of the following areas:


Life Sciences (Biology OR Biotechnology OR life science-related programmes)
other disciplines suitable for admission (Physics OR Chemistry OR Psychology)



The suitability of the Bachelor's Degree for the enrollment in the MSc is evaluated by an appointed Committee.




Other requirements to be fulfilled:


Students must have a good knowledge of basic Biology topics with particular attention to Biochemistry, Cell Biology, Genetics, Molecular Biology, Anatomy, Pharmacology, Physiology and Pathophysiology. Candidates must have taken exams in these topics during their BSc.
Knowledge of English corresponding at least to a B2 level.



The suitability of the Bachelor's Degree for the enrollment in the MSc is evaluated by an appointed Committee.

Students whose academic curriculum is deemed suitable by the Evaluation Committee will have to pass an admission exam which will consist in two phases:
1. written multiple choice test to be passed with 6/10 correct answers;
2. online interview for students who passed the multiple choice test.
The test and the online interview will focus on the following topics: physiology and pathophysiology, genetics and molecular biology, pharmacology and biochemistry, cell biology and anatomy.

I documenti di studio sono accettati nelle seguenti lingue: inglese / francese / italiano / spagnolo.

Throughout the application process, the upload of the following documents will be required:

- a scanned copy of your passport or identity card.

- a scan of you Bachelor degree transcript supplied by your university reporting the individual exams taken (or to be taken if still graduating) , relative marks and numbers of credits (or study hours) for each exam. If you have more than one degree, you may upload more than one transcript, each as a separate file.

- a scan of your English language certificate (B2 level).

In order to finalize your enrollment, you must submit the scanned version of your original documents.
| | |
| --- | --- |
| Requisiti linguistici | inglese |
Panoramica
The Master's Degree Program in Neurobiology provides students who are in possession of first level training in the biological or biotechnological field, with in-depth knowledge of the morpho-functional organization of the nervous system, the cellular and molecular correlates of neural functions, and modalities in which these functions are realized at the systemic level, as well as on the neurobiological bases of the pathologies of the nervous system.
The aim of the Course is to allow the acquisition, not only of a cognitive training, but also of specific skills such as:
• Modalities governing experimental and applied neurobiological research, regarding its recent trends, and the technologies it relies on
• Applications of neurobiological knowledge and techniques in the industrial, bio-system and bioinformatics fields
The primary objective of the training course will be to highlight the fundamental problems in the neuroscientific field (integrated functions, cellular mechanisms, genetic and molecular substrates, bases of pathological processes), underlining the importance of multidisciplinary approaches for the progress of knowledge.
The main area of study are:
• Neuromorphology and cellular and development neurobiology;
• Neurophysiology and neurobehavior;
• Neuropharmacology;
• Neurogenetic-molecular subjects;
• Neurology and neuropathology;
• Bioinformatics
The programme in English language has been approved by the Italian Ministry of Education in May 2022. The first year course in 2022-2023 will be related to the new program in English language, the second year course that will take place in 2022-2023 will still be related to the old program in Italian language.
Struttura del programma
For futher information consult this link
1st YEAR
• Comparative Neurodevelopment and Neural stem cells
• Human Neuroanatomy
• Membrane biophysics and electrophysiology
• Cellular neurobiology and advanced methods in Neuroscience
• Cellular and advanced systemic neurophysiology
• Neurochemistry, Neuropharmacology and Neurogenetics
2nd YEAR
• Computational neuroscience
• Neurobiology of brain disorders
• Neuroimmunology and molecular neurobiology
• Neuropsycopharmacology
• Neural basis of behaviour and neuropsychology
• One subject to be chosen from this list: Advanced Microscopy / Statistics and Big Data Analysis / Bioinformatics
• Laboratory activity
• Other activities
• Dissertation
Sbocchi professionali
The degree program will allow graduates to:
• Research in the neuroscientific field;
• Hi-tech biomedical laboratories;
• Preclinical testing of drugs active in the nervous system;
• Clinical trial of drugs active in the nervous system, through interaction with the medical structure involved in the trial;
• Development of biomedical technologies or instruments with neurobiological applications.
Graduates of this master's degree course can be hired in:
• Neuroscientific research laboratories
• Hospitals
• Universities
• Private and public research centers
• Pharmaceutical and Biomedical companies
• Biomedical instrumentation development and sales companies