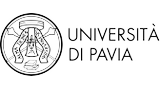 Logopedia (Abilitante alla Professione Sanitaria di Logopedista)
| | |
| --- | --- |
| Luogo di studio | Italia, Pavia |
| Tipo | Laurea triennale, full-time |
| Durata nominale | 3 anni (180 ECTS) |
| Lingua di studio | italiano |
| Codice del corso | 04421/00/2019 |
Tassa scolastica

4.500 € all'anno

Tuition fee for non-EU students who enter Italy with a study visa is based on flat rate and depends on the citizenship.
If non-EU students come from a family with limited financial resource, they can choose to have their tuition fee calculated according to their family income (from €156,00 to €3.985,00 per year).
For more info please consult this link

Tassa di iscrizione

35 € per programma

This fee is not refundable.
Qualifiche di accesso

High school Diploma

High-school diploma awarded after at least 12 years of documented education.

Access to the Degree Course in Logopedia (Abilitante alla Professione Sanitaria di Logopedista) has a national entry test requirement.
*THE TERMS AND CONDITIONS ARE INDICATED IN THE ANNUAL ANNOUNCEMENT TO THE COURSE

I documenti di studio sono accettati nelle seguenti lingue: inglese / francese / italiano / spagnolo.

In order to finalize your enrollment, you must submit the scanned version of your original documents.
| | |
| --- | --- |
| Requisiti in base al territorio | This registration is dedicated to prospective students who have obtained the final diploma outside of Italy in order to asses the eligibility of their diploma. At the end of the evaluation process, a letter will be issued by the University of Pavia. This letter, among other things, must be used during the pre-enrollment and visa procedures at the Italian authority in their Country (Consulate, Embassy, authorized agency). |
Requisiti linguistici

italiano


Non-eu students residing abroad who would like to enroll in a study course completely taught in Italian, have to prove their knowledge of the language through an Italian language test.
The test will be organized by CISIA, in collaboration with the University of Pavia. To find out the dates and how to register consult the website at this page .

The following categories are excluded from this obligation:
1. students who intend to enroll in degree courses in English;
2. students in possession of an Italian language certification of level B2 or higher (such as CILS, CELI, Roma3 or PLIDA)
Panoramica
Il corso di Laurea in Logopedia è un corso di nuova istituzione, attivato presso l'Università degli Studi di Pavia.
Il Corso di Studio ha durata triennale e si conclude con un esame finale, con valore abilitante, ed il rilascio della laurea in Logopedia.
Il Corso di Laurea in Logopedia si pone l'obiettivo primario di formare operatori che abbiano conoscenze e competenze tecnico-pratiche e comportamentali adeguate allo svolgimento della migliore pratica professionale negli ambiti della prevenzione e del trattamento riabilitativo dei disturbi del linguaggio, della deglutizione e della comunicazione in età evolutiva, adulta e geriatrica, secondo quanto previsto dal profilo professionale e dal core curriculum del logopedista.
Struttura del programma
Study plan and further information are available at this link
Sbocchi professionali
Gli sbocchi professionali del Logopedista sono collocati nell'ambito del S.S.N. e Regionale; tale figura professionale potrà operare presso strutture sanitarie pubbliche e private accreditate, IRCCS, Centri di Riabilitazione, RSA, svolgere attività domiciliare ed ambulatoriale, quale dipendente o in regime libero professionale.