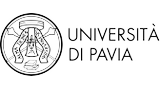 Master's Program in Physical Sciences - Biomedical Physics Curriculum
| | |
| --- | --- |
| Luogo di studio | Italia, Pavia |
| Tipo | Laurea magistrale, full-time |
| Durata nominale | 2 anni (120 ECTS) |
| Lingua di studio | inglese |
| Codice del corso | 08408/04/2022 |
Tassa scolastica

4.500 € all'anno

Tuition fee for non-EU students who enter Italy with a study visa is based on flat rate and depends on the citizenship.
If non-EU students come from a family with limited financial resource, they can choose to have their tuition fee calculated according to their family income (from €156,00 to €3.985,00 per year).
For more info please consult this link

Tassa di iscrizione

35 € per programma

This fee is not refundable.
Qualifiche di accesso

Diploma di laurea triennale (o superiore)

WARNING THIS COURSE HAS CURRENTLY REACHED THE FULL CAPACITY FOR NON-EU STUDENTS. Additional applications from non-EU students cannot be accepted until further notice.

Students whose degree has been awarded by a non-Italian University must fulfill the following entry requirements:


Bachelor's Degree in Physics or strictly Physics-related subject (Honours, ≥ 3 years) or a Bachelor's Degree awarded by non-Italian University that it has been evaluated suitable for the admission.
Knowledge of English corresponding at least to a B2 level or have taken a university course of English worth at least 3CFU.



The suitability of the Bachelor's Degree for the enrollment in the MSc is evaluated by an appointed Committee. Candidates may be required to take an interview with the Committee.

I documenti di studio sono accettati nelle seguenti lingue: inglese / francese / italiano / spagnolo.

In order to finalize your enrollment, you must submit the scanned version of your original documents.

Throughout the application process, the upload of the following documents will be required:

MANDATORY:

- a scanned copy of your passport or identity card.

- a scan of you Bachelor degree transcript supplied by your university reporting the individual exams taken (or to be taken if still graduating) , relative marks and numbers of credits (or study hours) for each exam. If you have more than one degree, you may upload more than one transcript, each as a separate file.

OPTIONAL:

- a scan of your English language certificate.
| | |
| --- | --- |
| Requisiti linguistici | inglese |
Panoramica
The Master's degree in Physical Sciences – Biomedical Physics is a track (curriculum) of the Master's degree program in Physical Sciences offered by the University of Pavia. This Master's Degree Program is entirely taught in English language.
To attend this Master's Degree Program, a solid knowledge of Modern Physics and in its theoretical, experimental and application-oriented aspects is required, together with a solid mastery of the scientific method of investigation. It is also necessarily required to possess an in-depth knowledge of measuring instruments and data analysis techniques, as well as the necessary knowledge of mathematical and IT support tools.
The Master's degree in Physical Sciences – Biomedical physics curriculum provides physical, biological and radiobiological knowledge, calculation tools, physical techniques and skills on instrumentation and mathematical methods also used in hospitals and medical industry.
The program focuses on basic and applied research in fields such as: medical diagnostics (for example with the development of imaging techniques, such as magnetic resonance, PET, SPECT and CT, or sensors for monitoring vital signs or therapies through measurement of suitable biomarkers); clinical therapy (for example with the study and development of advanced radiotherapy techniques, such as hadrontherapy, neutron capture therapy and oncological hyperthermia); dosimetry and ionizing and non-ionizing radiation protection.
Struttura del programma
For further information consult this link
• Physics of ionizing radiations
• General biology, human anatomy and physiology
• Physics of medical imaging
• Medical diagnoistic techniques with ionizing radiations
• Introduction to ionizing radiation protection
• Radiation biophysics and radiobiology
• Rhaeology and Diagnostic Techniques: Theory and Practice
• Laboratory of ionizing radiations
• Computational methods in Physics
• One subject to be chosen from this list: Statistical methods in physics / Artificial Intelligence for experimental and applied physics / Particle detectors / Physics of innovative oncological therapy techniques / Simulation in medical physics
• Two subjects to be chosen from this list: Problem solving in Physics / Statistical Mechanics / Bioinformatics / Machine Learining / Artificial Intelligence / Deep Learining / Biosignals and bioimages elaboration / Quantitative MRI / MRI Physics for Neuroscience / Neurosciences / Biomaterials
Sbocchi professionali
The Biomedical Physics curriculum is structured with the aim of providing theoretical and experimental foundations and tools for inclusion in multidisciplinary research groups in universities, research institutions and companies dealing with biomedical and industrial applications. It provides solid foundations both to those who want to continue with PhD programs or specialization in Medical Physics, and to those who are interested in working as Radiation Protection Experts and / or with the use of ionizing and non-ionizing radiations in industry.