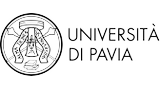 Registration to the Italian language test TOLC : 11 July / Registrazione al test di lingua italiana TOLC: 11 luglio
| | |
| --- | --- |
| Study location | Italy, Pavia |
| Type | Italian language test, e-learning |
| Nominal duration | online test |
| Study language | Italian |
Application fee

€35 per programme

This fee is not refundable.
| | |
| --- | --- |
| Entry qualification | The candidate has applied to course taught in Italian/Domanda ad un corso tenuto in lingua italiana |
Territory requirements

The test is dedicated to non-eu students.

The following categories of students are exempted from the Italian language examination:
1. Students who apply to a degree courses taught in English;
2. Students who have a certificate of B2 or above level issued by CILS, CELI, ROMA3 or PLIDA awarded as determined by the CLIQ (Italian Quality Language Certification) quality system, Università per stranieri "Dante Alighieri" di Reggio Calabria or affiliated Istituti Italiani di Cultura abroad.

Il test è dedicato ai cittadini non comunitari

Le seguenti categorie sono esonerate dalla prova:
1. gli studenti che intendono immatricolarsi a corsi di laurea interamente gestiti in lingua inglese;
2. gli studenti in possesso di una certificazione di lingua italiana di livello B2 del Consiglio d'Europa o superiore (CILS, CELI, Roma3 o PLIDA) emesse nell'ambito del sistema di qualità CLIQ (Certificazione Lingua Italiana di Qualità), che riunisce in associazione gli attuali enti certificatori (Università per stranieri di Perugia, Università per stranieri di Siena, Università Roma Tre, Società Dante Alighieri), nonché emesse dall'Università per stranieri "Dante Alighieri" di Reggio Calabria, anche in convenzione con gli Istituti italiani di Cultura all'estero o altri soggetti.
Other requirements

Please refer to the CISIA website for further technical infomation on how to set your devices for the test.
Si invitano gli interessati a fare riferimento al sito del CISIA per le informazioni tecniche per il settaggio della postazione.

Here some useful information.
Qui è possibile trovare delle informazioni utili.