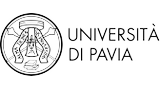 Master's Program in Medical and Pharmaceutical Biotechnologies
| | |
| --- | --- |
| Study location | Italy, Pavia |
| Type | Graduate, full-time |
| Nominal duration | 2 years (120 ECTS) |
| Study language | English |
| Course code | 37401/01/2022 |
Tuition fee

€4,500 per year

Tuition fee for non-EU students who enter Italy with a study visa is based on flat rate and depends on the citizenship.
If non-EU students come from a family with limited financial resource, they can choose to have their tuition fee calculated according to their family income (from €156,00 to €3.985,00 per year).
For more info please consult this link

Application fee

€35 per programme

This fee is not refundable.
Entry qualification

Undergraduate diploma (or higher)

Students whose degree has been awarded by a non-Italian University must fulfill the following entry requirements:


Bachelor's Degree in Biotechnology or Biological Sciences or related subject (Honours, ≥ 3 years) or a Bachelor's Degree awarded by non-Italian University that it has been evaluated suitable for the admission.
Students who do not hold one of the above degrees should provide evidence that in their 3-year diploma they have attended lectures for a minimum of 200 hours in chemistry, biology, biomedical and biotechnological disciplines.
Knowledge of English corresponding at least to a B2 level



The suitability of the Bachelor's Degree for the enrollment in the MSc is evaluated by an appointed Committee. Candidates may be required to take an interview with the Committee.

The entry qualification documents are accepted in the following languages: English / French / Italian / Spanish.

Throughout the application process, the upload of the following documents will be required:

- a scanned copy of your passport or identity card.

- a scan of you Bachelor degree transcript supplied by your university reporting the individual exams taken (or to be taken if still graduating) , relative marks and numbers of credits (or study hours) for each exam. If you have more than one degree, you may upload more than one transcript, each as a separate file.

- a scan of your English language certificate.

In order to finalize your enrollment, you must submit the scanned version of your original documents.
| | |
| --- | --- |
| Language requirements | English |
Overview
The Master's Degree program in Medical and Pharmaceuticals Biotechnologies prepares graduates with highly skilled in designing, analysing and researching biotechnologies in the biomedical and pharmaceutical field.
During a common first year the students acquire skills and knowledge on the fundamentals of biotechnology, particulary concerning:
- stem cells and their use in various research fields;
- genetics in normal conditions and its modifications in diseases;
- engineered proteins and on RNA technology, as well as their dynamic interaction (system biology);
- biotechnological applications in biochemical / biomolecular diagnostics and in the development of biological markers;
- the biochemical and physiological aspects of human cells, tissues and organisms;
- the basis of human pathological processes of an infectious, metabolic, degenerative and tumor type, with reference to their cellular pathogenetic and molecular mechanisms;
In the second year the student will choose between two curricula:
The Medical Biotechnologies curriculum focues on the pathogenetic mechanisms of diseases human, non-pharmaceutical (vaccines, biological drugs, gene and cell therapy) and pharmaceutical therapies.
The Pharmaceutical curriculum focuses on biotechnologies applied to the design, research and development, and analysis of innovative biotechnological drugs.
The formal approval of this program by the Italian Ministry of Education is expected by June 2022.
Programme structure
1st Year (common to both curricola)
• Cell technologies
• Genetic foundations (Genes and genomes; RNA Technologies & Protein Engineering & System Biology)
• Chemical and biochemical foundations (Drug discovery & biotechnological drugs; Biomarkers & biochemical diagnosis)
• The roots of disease I (Genetic)
• The roots of disease II (Physiological; Biochemical)
• The roots of disease III (Infectious; Metabolic; Degenerative & Cancer)
2nd Year – MEDICAL BIOTECHNOLOGIES Curriculum
• Non pharmaceuticals therapies I (Viruses & Vaccines; Immunotherapy; Gene Therapy)
• Non pharmaceuticals therapies II (Cell technologies & Cell Therapy)
• Pharmaceuticals therapies (Drugs & Deseases)
• From Bench to beside (Intellectual property law and Agencies and law; Essentials of preclinical and clinical trial monitoring)
• Techniques in Pathology
• Up to 3 subjects chosen from the list: Medical devices / Imaging / Biomolecular survey techniques in forensic genetics laboratory / Tissue engineering / Vaccines technologies / Bioinformatic / Medical statistics / Translational and molecular cardiology / Tossicologia forense (ita) / Riproduzione umana (ita)
• Other activities
• Dissertation
2nd Year – PHARMACEUTICAL Curriculum
• Biotechnological Drugs Formulation & Patents
• Medicinal Chemistry & Drug design
• Biotechnological drugs ( Analytical techniques for biotechnological drugs; Analysis and quality control of biotechnological drugs)
• Nanobiotechnology
• Up to 3 subjects chosen from the list: Bioinformatics / Biopharmaceutics and formulation development / Design of Experiments / Biomacromolecules analysis Laboratory / Modelli sperimentali in biofarmaceutica (ita) / Veicolazione e Direzionamento dei Farmaci (ita)
• Other activities
• Dissertation
Career opportunities
The degree program will allow graduates to resarch, analize and produce biotechnologies in the following fields:
- biochemical, genetic and anatomo-functional of human cells, tissues and organisms;
- engineered proteins and RNA technology for the development of applications in the biomedical field;
- stem cells and their use in various fields of research and therapy;
- diagnostic, molecular and genetic applied to the biomedical field;
- human cellular and molecular pathological processes of an infectious, metabolic, degenerative and tumor type;
- design, production, analysis and formulation of innovative drugs and biopharmaceuticals
- analysis, processes and quality controls applied to biopharmaceuticals;
- nanotechnologies in the biopharmaceutical field and their applications in industry and research;
- business, management and marketing activities related to biotechnological products and patents.
Graduates of this master's degree course can be hired in::
- Universities, public and private research institutes;
- Hospital laboratories;
- Pharmaceutical industries;
- Research and development laboratories and industrial production departments;
- Biotechnological service centers;
- Biotechnological companies.